Publication Date – September 27, 2023
Length- 166 pages
Kindle price – INR 220
Free for Kindle Unlimited Subscribers.
ABOUT THE BOOK ( from Amazon)
Aparna's Year of the Elephant by Sowmya Rajendran
Aparna Purushotaman is exhausted at 28. A new mother, she is desperate for a job to keep her sanity though she had vowed to be a full-time mom when she became pregnant. Her sex life with Arun has gone for a toss. She is always on edge, and she has no patience to deal with her mother-in-law who keeps dropping in and making comments about one thing or the other – from the baby's weight to Aparna's house management skills. Her own mother, meanwhile, is helpful with the baby and the house, but cannot stop herself from commenting on Aparna's weight. Then, Aparna meets Ved.
Available on Amazon.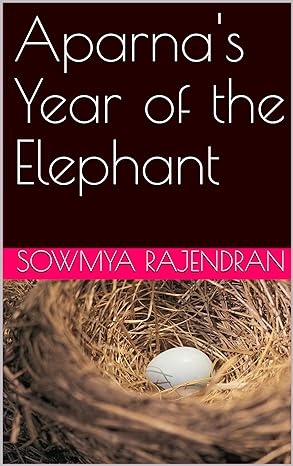 Book cover from Amazon