'Failure to Make Round Rotis – Poems on Rebellion, Resilience, and Relationships' by Mehak Goyal was released earlier this month by Juggernaut Books.
The poet has dedicated her debut book to her family and "for those who feel the urge to overcompensate for their failure to make round rotis.' She has also quoted Chimamanda Ngozi Adichie who said, "The knowledge of cooking does not come pre-installed in a vagina."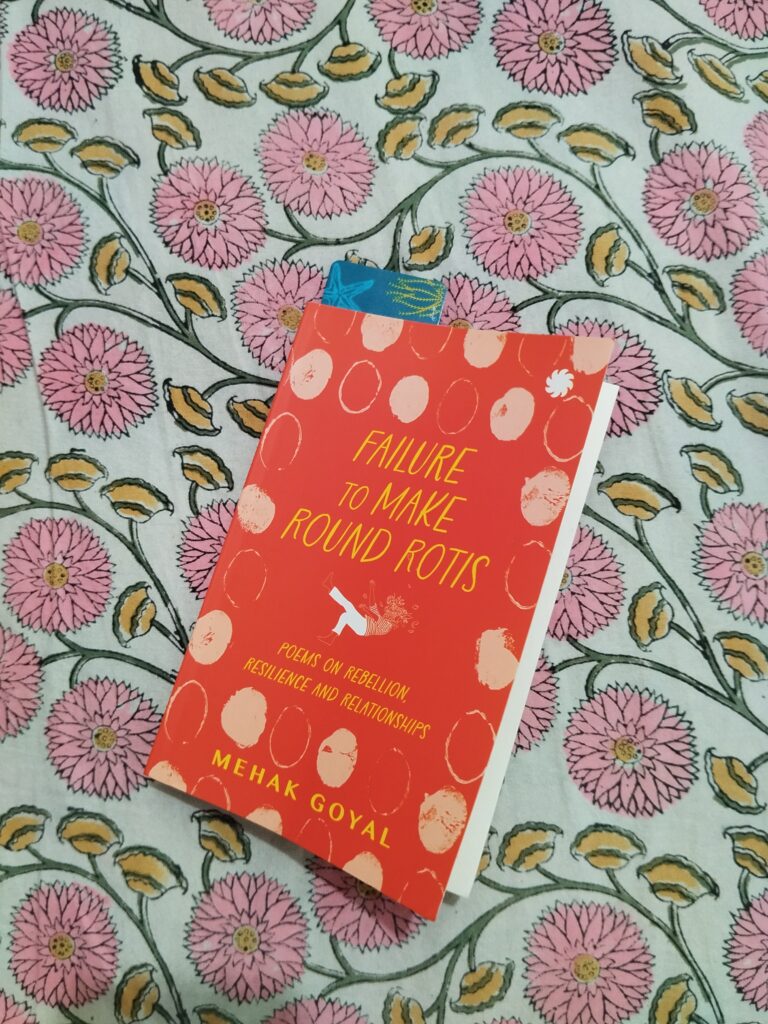 The book is divided into a prologue, eight sections, and an epilogue. She has included poems that deal with her school life, bullying, adulting, faux friendships, 'social' drinking and smoking, living in a 1 BHK, setting up a start-up, angel investors, friendships, the single life, dating on Bumble, toxic relationships, situationships, feelings of worthlessness and self-loathing, sex, arranged marriage, and so many other aspects of modern life.
My favorite poems include 'How to be a Writer', 'To the Reader', 'The Bestseller', 'Garden', 'Memories', 'The wallet of happiness – An advertisement', 'Leaf of an Evergreen Tree,' 'Seasons', 'The Cupboard', 'The Playlist', 'Therapist', 'How to make cutting chai', and 'A toast to introverts'.
Some of the poems published in this book have earlier been published by reputed online publications. A few of these poems were shortlisted for awards in 2019 and 2020.
Illustrator Shikhar Gaur has done a fabulous job with the beautiful illustrations in the book. The poet was a computer science engineer and start-up founder before turning to writing. Her Instagram ID is @mehakgoyal.poetry
I thank Juggernaut Books for the review copy.
Number of pages: 199.
The book is available on Amazon.